COLUMNS & FEATURES
FROM
SpeedwayLineReport.com
Click On Link
FRIENDS

Semi-Monthly Racing Commentary with
LEW BOYD


AUGUST 16
A RACER AT HEART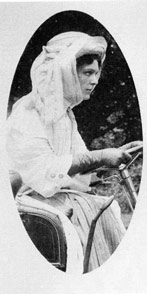 By Dave Dykes CLICK ON PHOTOS FOR FULL SIZE
This week it's the standard fare of vintage material culled from the "RTT" archives. No-particular theme, just a nice assortment of images for all of you "old-time" fans to enjoy. As-always, special thanks go out to our Webmaster & pal Tom Ormsby for getting the material on the site each & every Wednesday without fail! Tom is putting a couple of videos on this week, which can be found on the bottom of the page. To all, have a great week! Email reaches me at foreveryounginct@gmail.com
NOTE: We have now put a comment box at the end of the web site. Please feel free to leave your comments.
More Mid-Week Meanderings; Vintage-Style !!!
| | |
| --- | --- |
| Seen here during the early stages of his racing tenure, Don Flynn was always recognized for his nice-looking race cars, and this sharp 5-window coupe was no exception. We believe this car to be the King's Auto Body car which had the black #36 & 63 mostly associated with Danny Galullo. Enjoying a long New England racing career that stretched from the coupe-era right-up to the days of more-contemporary modern machinery, he was a consistent competitor and a feature winner. We just really-like this shot; these cars were truly-special to us "old-school" modified folk! (John Grady Photo). | |
| | |
| --- | --- |
| | Reggie Ruggerio was a modified winner at Connecticut's former Plainville Stadium during the early-stages of his long career, but things really took-off when the injured Don Moon hired him to temporarily wheel his potent #9 Pinto creation in weekly action at "Tinty's Place." Still-later, he teamed with legendary car owner Mario Fiore and the victories continued in a big-way at a variety of New England raceplants. Reggie is seen here at his old stomping grounds behind the controls of the Fiore Chevette during one of the Stadium's star-studded 100-lap open-competition shows on Wednesday, June 29, 1977. Both Ruggerio and Fiore are members of the New England Auto Racing Hall of Fame. Hard to believe that our pal Steve Kennedy took this shot over 3 decades-ago, isn't it? (Steve Kennedy Photo). |
| | |
| --- | --- |
| If there was ever a "King of Plainville Stadium" this guy was the man, and we never tire of running shots of him. See here is Dave Alkas, 5-time track champion, and the former (& much-missed) Connecticut ¼-milers all-time Modified winner. This image captures him behind the controls of the much-feared Roland Cyr-owned entry. When Dave pulled out on the track wheeling one of Roland's creations, his fellow competitors knew that they had their work cut out for them! Fittingly, Mr. Alkas was inducted into the New England Auto Racing Hall of Fame in 2008. (Steve Kennedy Photo). | |
| | |
| --- | --- |
| | If you're at all familiar with New England modified racing, not much has to be said about this fellow. As a driver, the late Ed Yerrington was a big winner, and in later years as an official became one of the most-respected figures in the sport. He's captured here pitside and ready-to-roll during the 1960s at Connecticut's "New London-Waterford" Speedbowl with of one of his familiar #66 creations. (Rene Dugas Photo). |
| | |
| --- | --- |
| We really like this shot….. Long-associated with the Waterford Speedbowl, the Bunnell family fielded winning rides for decades at the eastern Connecticut oval. Ed Bunnell earned a Bomber title in 1966 wheeling a machine crafted in the team's modest shop located in nearby Montville, CT. This shot captures younger sibling Donnie Bunnell in 1975 at the Thompson Speedway's "Icebreaker" event with their famed #318 Dodge coupe. The next-season, this ride provided Donnie with a stunning home turf victory in the 1976 Bicentennial 200 which was then, Waterford's longest event to-date. (Steve Kennedy Photo). | |
| | |
| --- | --- |
| | Here's a nice 70s-era shot of the Bob Garbarino-owned "Mystic Missle" Pinto with Brian Ross as the driver. Ross, who began his career at New York State's Albany-Saratoga Speedway during the 1960s (an era in-which the track was an absolute hotbed of action, routinely attracting the best racers in the business), was long a top-driver on the New England modified circuit recording many victories. He was also known as one of the most innovative car builders of his generation. Garbarino, among the most-celebrated of all New England modified team owners, was inducted into the New England Auto Racing Hall of Fame in 2010. (John Grady Photo). |
| | |
| --- | --- |
| Pictured here with one of his earliest open-wheel rides, Mike Beebe remained a faithful Waterford Speedbowl modified competitor for ages. His winning career spanned a period that saw great technological strides in the sport. While it all started during the much-heralded "Coupe Era" his run as a top Modified chauffer concluded in an age of "store-bought" chassis, ultra high-dollar motors, and contemporary tin-work. He remained a class-act and a threat to win right-up until his retirement from the division. This neat yellow Mustang-bodied mount remains one of the most fondly-recalled rides of Beebe's career. (Rene Dugas Photo). | |
| | |
| --- | --- |
| | Captured here with his classic coach-bodied entry, the late Calvin "Mousey" Kempster enjoyed a successful decades-long career wheeling modifieds in the northeast. His first race was in 1948 at New York's famed Islip Speedway. Considered primarily a Long Island driver, like many of the racers of his era he traveled frequently, hitting many of the region's speedplants for open-competition & long-distance events. (John Grady Photo). |
| | |
| --- | --- |
| Here's one from the former UNITED-sanctioned West Haven Speedway in Connecticut. "Little Dan" Gaudiosi was certainly one of that track's best-ever. He claimed the 1957, 60, & 64 championships. Along with NEAR Hall of Fame member Billy Greco, he remains the only other driver to have claimed 3 titles during the tracks almost 2-decade long history of running the coupes. Dan of-course, went on to still-more success following his run at the track also known as "Savin Rock" and was particularly good at another former Connecticut oval, the much-missed Plainville Stadium. (Shany Photo). | |
| | |
| --- | --- |
| | Many fans don't realize-it, but before switching to competition of the 4-wheeled variety, multi-time Waterford Speedbowl Modified titlist the late George "Moose" Hewitt was a champion motorcycle racer. Captured here at the 'Bowl, he'd started in the Bombers, scoring multiple feature victories. His venture into Waterford's premier class proved a success to the tune of five track titles between 1977 and 1984. Worth mention is the fact that the fiercely-independent Hewitt was one of the few shoreline oval competitors that during an era of "store-bought" cars later in his career, continued to craft machines of his own design at his shop in nearby Uncasville, CT. (Shany Photo). |
| BONUS SHOT 1: Like every short track, the Waterford Speedbowl has had its share of real "stand on the gas" competitors over the years, and this guy was one of them. Captured here at the shoreline oval during the 1970s, Glynn Shafer won a ton of races during his long career which started in the Bomber class and concluded in the Modifieds. As exciting a wheelman as ever witnessed at the Speedbowl, he ALWAYS coaxed the most out of his equipment. (Shany Photo). | |
| | |
| --- | --- |
| | BONUS SHOT 2: Just a nice action-shot from the early days at what was then-called the "New London-Waterford" Speedbowl. We're not sure who's in the Norm Kies #21 in this mixup, and the #76 is Frank Manafort, that's our late friend, Fred "Fuzzy" Baer in his familiar #121. Fuzzy was a staple of the competition at the Speedbowl for eons, and remains one of the most popular figures to have ever called the shoreline oval home during it's long history. All of us that knew him (your author included), miss him still. (Shany Photo). |
| | | |
| --- | --- | --- |
| | A Short Maybe Amusing Video featuring Jimmy Spencer | |
That's it for this week. Email me at: foreveryounginct@gmail.com

THIS WEEKS COMMENTS
(4 days ago) Bob Paine said:

I remember Ted Stack driving the 4 and 44 in 1960 at Waterford. One was modified, the other non-Ford but can't recall which was which.

(5 days ago) Steve Kennedy said:

LOVE that shot of Yerrington's 66. Reminds me of the northern cars that competed at places like Claremont, Hudson and Star many years ago. And Beebe's 09, what can you say? Absolutely classic modified!!

(5 days ago) cal in clinto said:

things I notice in these shots, Ron Rocco"s 13 inside the Reggie shot, I think that's Art Moran sr next to Ed Yarington Thats the L&M behind Moose and Bob Potter"s 110 beside Glen Shafer

(5 days ago) Dave Dykes said:

Gene, Yes it is - it's slated for Saturday, October 13 at the Berlin Fairgrounds. Look for a complete release on the event on Tom Ormbsy's Speedway Like Report site very soon. Hope to see you there! - Dave.

(5 days ago) Gene Zeigler said:

Great to see those Plainville memories. Is the Plainville Reunion still on for October 12 this year?